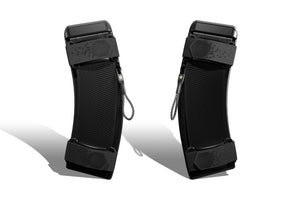 SuperStraps
Sale price Price $49.99 Regular price $74.99
Beautifully engineered, minimalist gadget you can retrofit on your favorite everyday backpack;
Instantly relieve shoulder, back and neck tension when your bag gets heavy;
Make your backpack actually feel lighter;
Convert it to an ergonomic carry so you can walk upright with great posture.
No Detail Spared
SuperStraps are made from ridiculously high quality materials that will last you for years, and yet costs less than a single doctor's visit, massage or chiropractic adjustment.
SuperStraps protects and relieves your back + lifts 27 pounds of force off your neck.
Sleek and minimal behind your everyday backpack straps, it activates in 1 second flat when your bag starts to feel heavy.
Super muscle
Lighten your load + get instant relief in your shoulders, back, neck, knees and hips
If you carry a backpack daily. You need this.