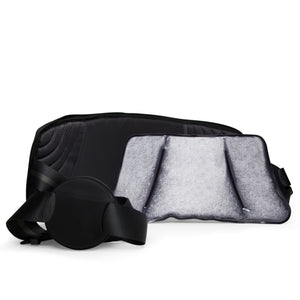 BetterBack Therapy Plus (up to 42")
Sale price Price $69.99 Regular price $99.00
BetterBack Therapy Plus is 2x the size, making it perfect for folks with up to a 42" waist or anyone looking for an extra-big bear hug for their back. Made with high-quality, durable materials and ultra-comfy NASA memory foam, enjoy heat healing and pain relief on-the-go with our eco-friendly removable hot/cold therapy pack. Ease back pain and retrain your posture in just 15 minutes a day!
No Detail Spared
BetterBack Therapy is made from ridiculously high quality material that will last you for years, and yet costs less than a single doctor's visit, massage or chiropractic adjustment.
Absolutely fantastic! Ten minutes after the first time, I knew this was exactly what I was wanting! Thank you for inventing it.
More reviews
Hear about the benefits of BetterBack from Dr. Craig Antell.
"I have to admit that after putting it on it really felt relaxing and great."
- Barbara Corcoran, Entrepreneur & Shark on ABC's Shark Tank
More reviews
New Yorkers are convinced — BetterBack really works!
60 Day Home Trial
Order now and start your 60 day home trial. If you don't LOVE it (yes, love it!), return it hassle free.
BUY NOW