Get Instant Back Pain Relief
15 Minutes A Day To
Relieve Your Back Pain
BetterBack allows you to effortlessly sit in perfect posture, easing back pain—and helping prevent it. Lightweight and portable, it makes every chair ergonomic.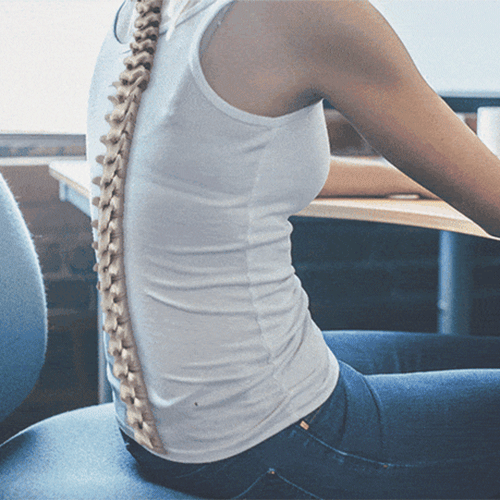 People from all walks for life are praising BetterBack
"Once it's on I have to tell you, it's like I'm totally relaxed. It's pulling your back into a perfect position."

Barbara Corcoran,

Shark on ABC's Shark Tank

"I've carried this with me for 2 years all around the world. BetterBack is absolutely AMAZING."

Kevin O'Leary,

Shark on ABC's Shark Tank

"Patients notice less pain and improved sitting tolerance with using BetterBack. I recommend it to all my back pain patients."

Dr Craig Antell,

Director of Ambulatory Orthopedic, NYU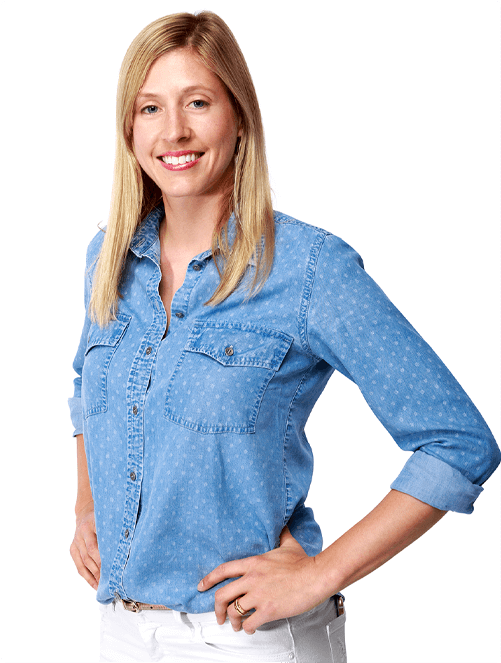 From the desk of Katherine Krug:
How BetterBack came to be...
A few years ago, I was the co-founder of a startup that was building technology to help people live their dreams and achieve personal goals. I was mostly in front of a computer 12+ hours a day working on a cheap Ikea desk and chair. I had never really thought about posture...until I got nailed with a terrible case of sciatica. The pain made it hard to sit, let alone concentrate, do great work and enjoy life. I tried dozens of products, therapies and techniques to help me with my back pain. Many of them had great features, but weren't full solutions.

A friend and I spent weeks tinkering with anything we could find to help get back support. There are still taped together take-out soup containers for lumbar support floating around my apartment. The first version of the BetterBack knees? A cut out from the top of a mega-sized protein bottle.

I began working with industrial designers to build a high quality, well crafted and incredibly comfortable posture strap I would be proud to see my mom wear. Six prototypes and dozen of beta testers later, I took BetterBack to Kickstarter.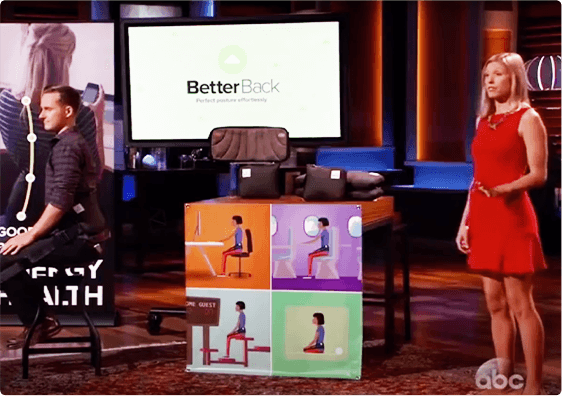 In a blow-your-mind experience, I became the first solo woman to break the $1,000,000 mark on Kickstarter. Just a few months later we got 5 investment offers on Shark Tank.

We delivered our first 30,000 BetterBacks and the reviews were AMAZING. People with all different types of back pain were getting significant and often instant back pain relief when they put their BetterBack on. Since then, we've helped hundreds of thousands of people in over 110 countries around the world. We have over 840 reviews on Amazon and customers give BetterBack a 4.7 star rating for support and 4.5 stars for pain relief. I've been pain-free for years -- and I know you can be too!
Amazing Benefits
Here's how BetterBack will make you feel better
Sit in perfect posture, effortlessly

BetterBack restores your spine's natural curve from the bottom up, aligning your vertebrae and relieving pressure.

Pain relief In 5 seconds flat

Throw BetterBack on in 5 seconds flat for 10/10 sitting comfort.

Heal your back naturally

Get hands-free heat/ice pain relief and healing for your lower back, whenever you need it.

Helps prevent nerve damage

Sciatic nerve pain can torment you even when you're resting. Proper posture keeps nerves from becoming inflamed.

Works with your body

No matter your shape or size, BetterBack fits comfortably around your waist, giving you a truly ergonomic seat wherever you sit.

Promotes overall health

Good posture lowers your stress, increases your energy and even improves your memory. Never think about back pain again!
People from all over the world are loving BetterBack . . .
Step 1 : Choose Your Size
Step 2 : Customize Your Foam
NASA memory foam is a thicker, premium foam that works with your body heat to mould perfectly to your back.
Step 3 : Customize Knee Pads
Deluxe Comfort Knee Pads hyper-distribute the force of your weight — perfect for anyone with bad knees.
Step 4 : Add A Therapy Pack
Eco-friendly Healing Pearl Therapy Pack lets you heat or ice your back hands-free for natural pain relief and healing.
60 Day Home Trial

10 Year Warranty

Worldwide Shipping
Customer Reviews
Here's what people have to
say about their BetterBack
" This product really helped me figure out the correct posture to get rid of back pain. No more back pain. "

Lizbet V

Verified Buyer

BetterBack Original - up to 36" waist

" No way to slouch with the BetterBack. It was recommended by my chiropractor and I use it daily for computer work. "

Mark P.

Verified Buyer

BetterBack Original - up to 36" waist

" BetterBack was recommended by a colleague who is a little older than 61 year old. My posture improved immediately. Am very pleased and recommend it enthusiastically "

Stephen C.

Verified Buyer

BetterBack Original - up to 36" waist

" I bought my BetterBack after using my friend's. It blew my mind how effective this thing is. I even bought them for family and colleagues and they all love them. "

Daniel C.

Verified Buyer

BetterBack w/ NASA Memory Foam - up to 42" waist

" I got this for 2 of my sons after experiencing the BetterBack for myself. They are so thankful for the relief it brings. This product is easy to use and definitely eases the tension and pain in my lower back. "

Catharine B.

Verified Buyer

BetterBack Original - up to 36" waist

" My 91-year old dad saw BetterBack on Shark Tank and thought it might help his spinal stenosis. He has been pleased with the results and has felt relief the moment he put it on. "

L S.

Verified Buyer

BetterBack w/ Healing Pearl Therapy Pack - up to 36" waist

" Yes, from the very first day I used it, I have less back pain for simply using the BetterBack for the recommended 15 minutes per day. Thank you for your amazing product! "

Allen S.

Verified Buyer

BetterBack w/ NASA Memory Foam - up to 36" waist

" It's hard to explain how comfortable this feels when you use it. I love it! It sells itself - once you try it. "

Kim H.

Verified Buyer

BetterBack Original - up to 42" waist

" Finally something that truly works!! Great product. I purchased 2 of these, one for myself and one for a friend who works at a bank. We both love it! "

Jennifer L.

Verified Buyer

BetterBack w/ Healing Pearl Therapy Pack - up to 36" waist

" This is one of my favorite products. I am on my fifth or sixth one now- not because they break, but because I end up giving them away to family and friends. "

Agnieszka R.

Verified Buyer

BetterBack w/ NASA Memory Foam - up to 36" waist